When Walls Talk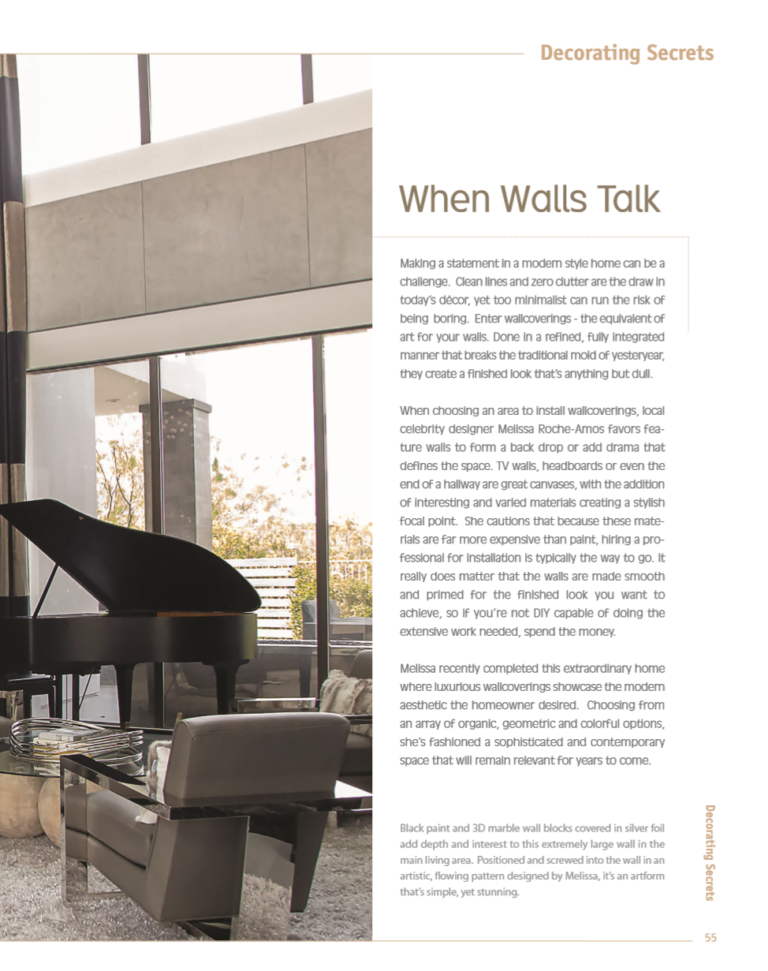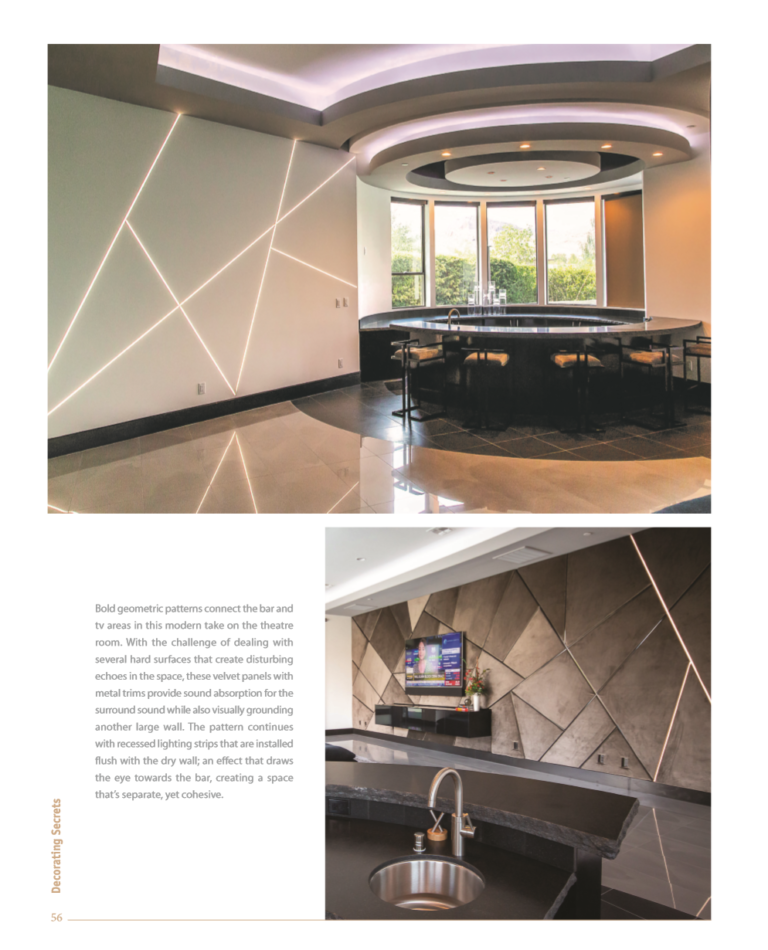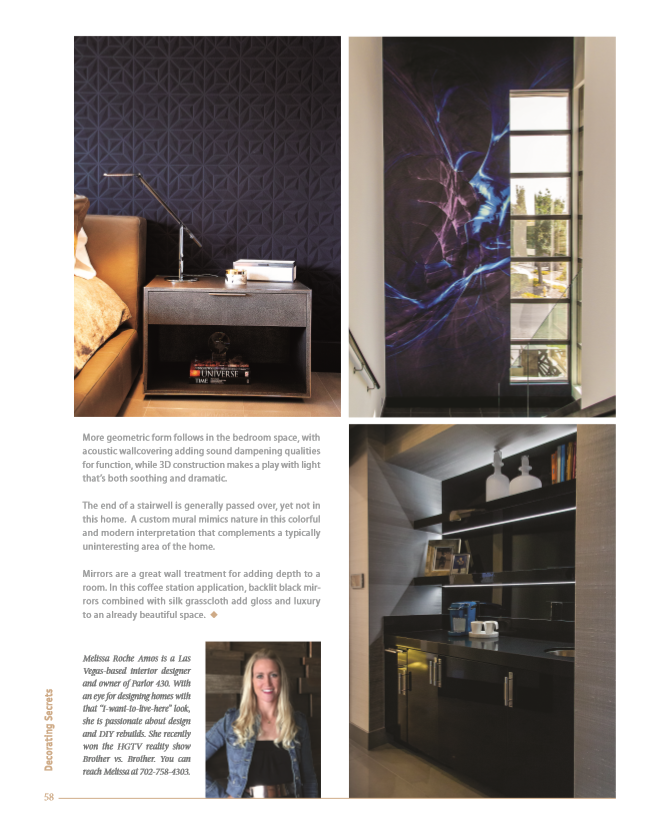 When Walls Talk
Making a statement in a modern style home can be a challenge.  Clean lines and zero clutter are the draw in today's décor, yet too minimalist can run the risk of be boring.  Enter wallcoverings – the equivalent of art for your walls. Done in a refined, fully integrated manner that breaks the traditional mold of yesteryear, they create a finished look that's anything but dull.  
When choosing an area to install wallcoverings, local celebrity designer Melissa Roche-Amos favors feature walls to form a back drop or add drama that defines the space. TV walls, headboards or even the end of a hallway are great canvases, with the addition of interesting and varied materials creating a stylish focal point.  She cautions that because these materials are far more expensive than paint, hiring a professional for installation is typically the way to go. It really does matter that the walls are made smooth and primed for the finished look you want to achieve, so if you're not DIY capable of doing the extensive work needed, spend the money.
Melissa recently completed this extraordinary home where luxurious wallcoverings showcase the modern aesthetic the homeowner desired.  Choosing from an array of organic, geometric and colorful options, she's fashioned a sophisticated and contemporary space that will remain relevant for years to come.   
Black paint and 3D marble wall blocks covered in silver foil add depth and interest to this extremely large wall in the main living area.  Positioned and screwed into the wall in an artistic, flowing pattern designed by Melissa, it's an artform that's simple, yet stunning. 
Page 2
Bold geometric patterns connect the bar and tv areas in this modern take on the theatre room. With the challenge of dealing with several hard surfaces that create disturbing echoes in the space, these velvet panels with metal trims provide sound absorption for the surround sound while also visually grounding another large wall. The pattern continues with recessed lighting strips that are installed flush with the dry wall; an effect that draws the eye towards the bar, creating a space that's separate yet cohesive.
Page 3
More geometric form follows in the bedroom space, with acoustic wallcovering adding sound dampening qualities for function, while 3D construction makes a play with light that's both soothing and dramatic. 
The end of a stairwell is generally passed over, yet not in this home.  A custom mural mimics nature in this colorful and modern interpretation that complements a typically uninteresting area of the home. 
Mirrors are a great wall treatment for adding depth to a room. In this coffee station application, backlit black mirrors combined with silk grasscloth add gloss and luxury to an already beautiful space.