Recipes: Bloody Brained Meat Head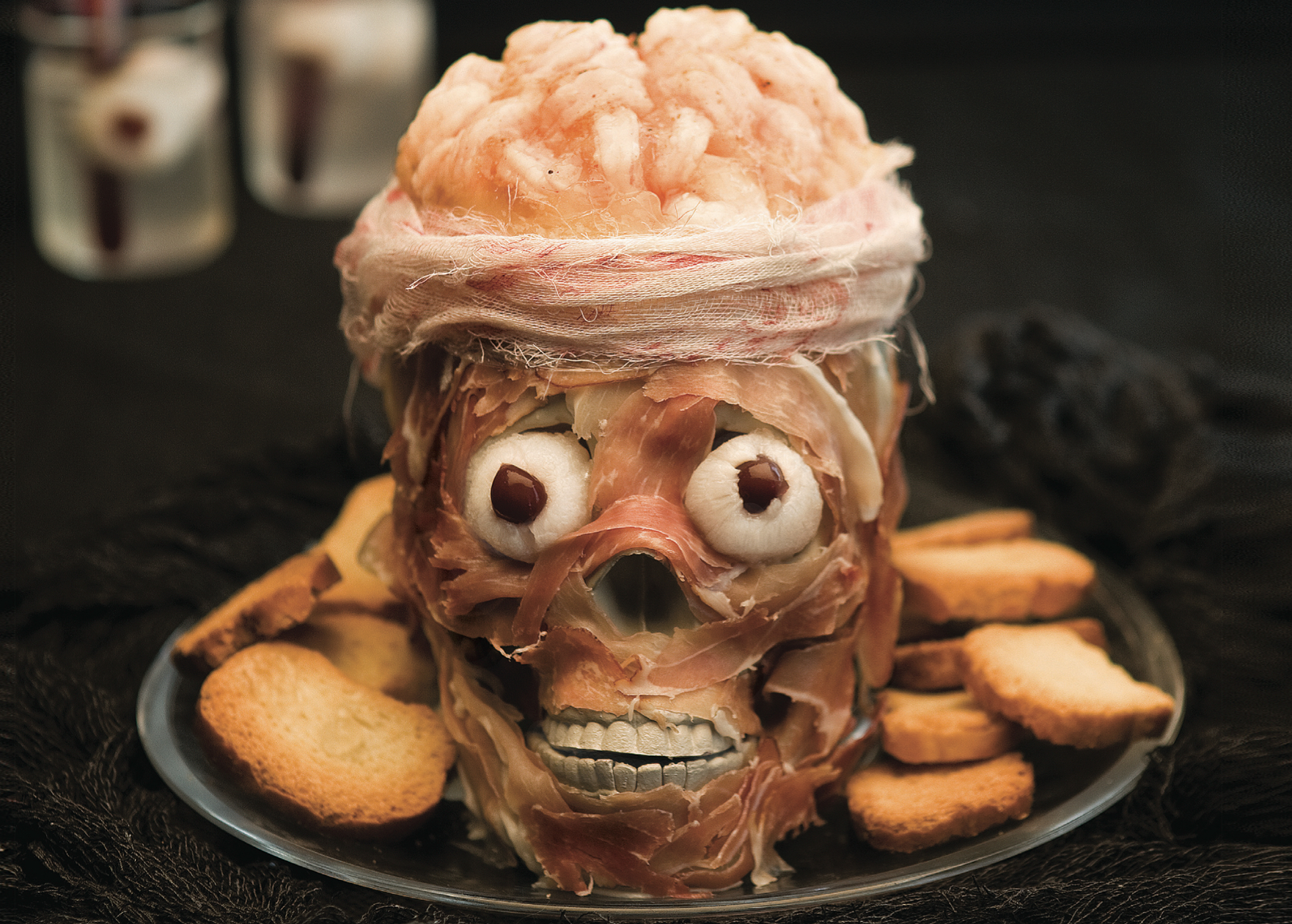 Bloody Brained Meat Head
2014-10-23 17:39:55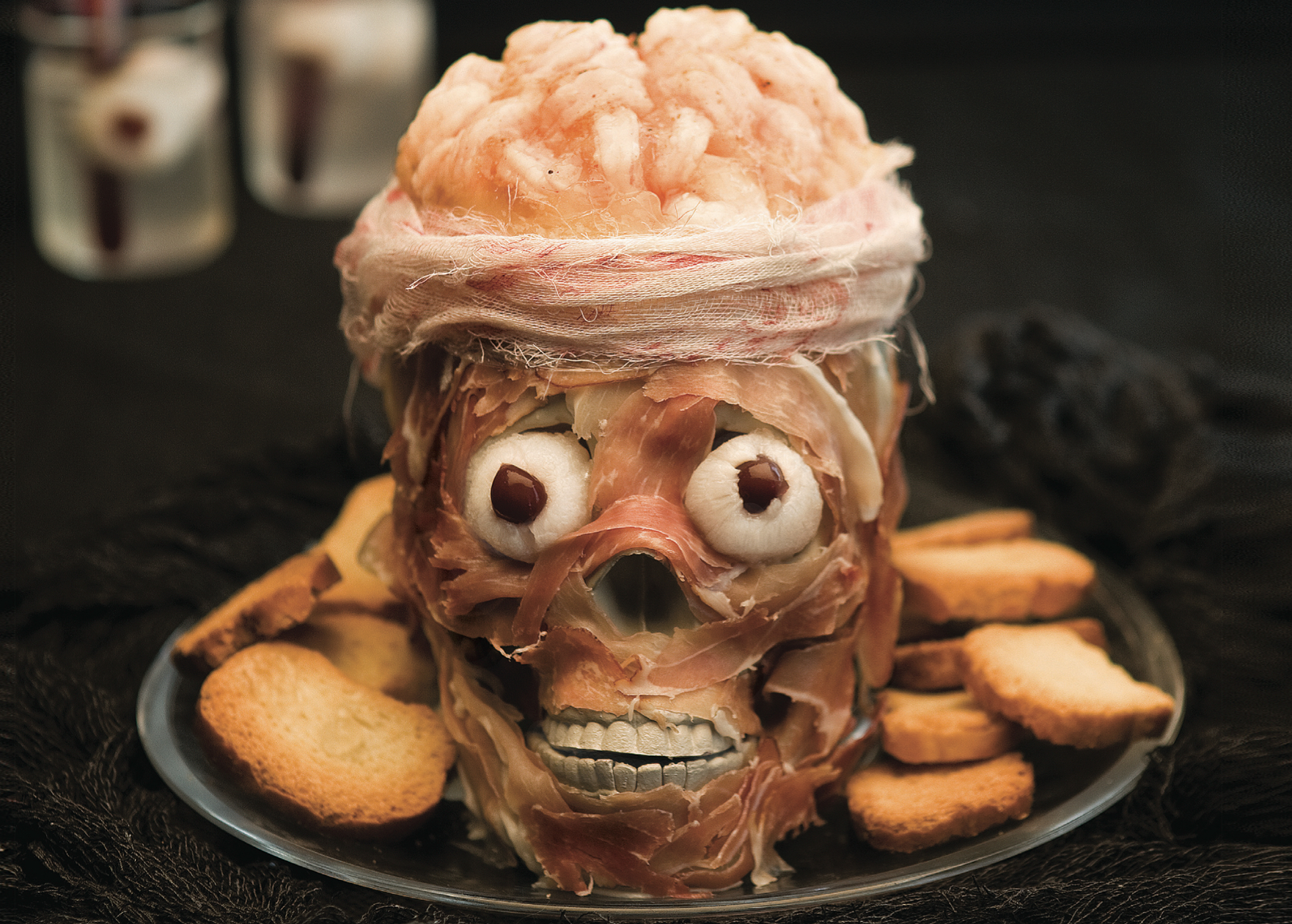 Serves 8
A spooky treat for your weekend Halloween party.
Ingredients
1 pound large shrimp, cooked
1 1⁄2 tsp. powdered gelatin
1⁄2 tsp. finely grated fresh horseradish 3⁄4 tsp. coarse salt
1/4 cup freshly squeezed lemon juice 1/2 tsp.
Old Bay seasoning
1/8 tsp. cayenne pepper
Prepared cocktail sauce, for serving 8‐10 oz.
Prosciutto
2 lychees in syrup, drained
2 brandied cherries
Brain shaped gelatin mold Life‐sized plastic skull
Gauze or bloodied bandage from costume store
Instructions
Wash and dry plastic skull.
Wrap face, back of head and forehead in prosciutto, layering for eerie effect.
Place one brandied cherry in each lychee hole; place in eye socket of skull.
Set aside.
Arrange shrimp in a brain‐shaped mold with tails facing upwards in vertical rows (You'll only use approximately one third of the mold.)
Fill a glass bowl with 3/4 cup plus 1 tbsp. cold water
Sprinkle gelatin over water and let stand 5 minutes.
In a small saucepan, cook gelatin mixture over medium‐low heat, stirring constantly, until gelatin has dissolved.
Whisk in lemon juice, horseradish, salt, Old Bay, and cayenne pepper until well combined.
Pour gelatin mixture over shrimp in mold.
Cover with plastic wrap, pressing down on the surface.
Fit a plate or bowl into mold and weight with cans.
Refrigerate until set, about 5 hours.
Invert mold onto top of skull, securing with a plastic wrap band between meat and gelatin.
Wrap with gauze to hide plastic wrap.
Serve with cocktail sauce and crackers or crostini.
ZipCodeMagazines.com https://www.zipcodemagazines.com/