For the Love of Food: Fast, Fresh & Fabulous!
Spring has sprung and, in keeping with the newfound spirit of the season, we crave lighter meals that honor the wide variety of seasonal ingredients so plentiful this time of year. Fresh produce and meats, while simple solo, can be easily transformed into healthy and filling meals perfect for spring-time dining.
When it's nice outside getting out of the kitchen fast is priority numero uno. Unfortunately (and fortunately) it's also the time when fresh fruits and veggies are abundant, leading to the time consuming task of chopping. Yep, you need to start brushing up on your knife skills because, while pre-sliced and diced veggies are always an option, for best results you'll need to get on that chopping block. When slicing vegetables remember to use a good quality chef's knife, holding the handle with your index finger positioned towards the top and side of the blade as opposed to the bottom of the handle. This positioning allows for you to "roll" the knife through the food for optimal control and speed. The opposite hand should be holding the food in a claw-like position where the tips of the fingers are pulled back and the knuckles lean toward the knife. This allows for safely moving food toward the knife's edge, while keeping fingers in one piece. Finally, choosing a completely flat surface like a wood chopping board is imperative. Bumpy, plastic cutting boards are great for meat, but make vegetables ten times harder to chop than on a flat surface. When in doubt, search the web for tutorials. It will make prepping fresh foods quicker and safer.
We've shared four ideas for fast, fresh and fabulous dining options. They're healthy, will have you out of the kitchen in 30 minutes or less, and are as perfect for alfresco, weekday dining as they are for a casual gathering with friends.
1. Vegetable Crepes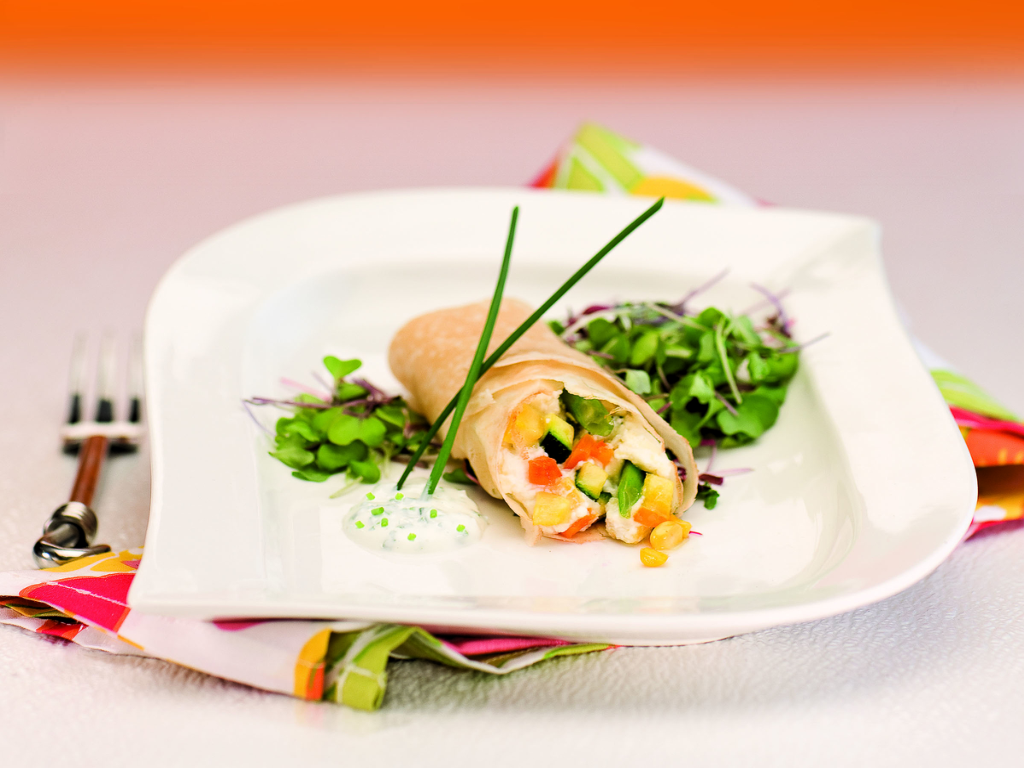 Light and delicious, these crepes are easy and satisfying whether as a snack, side, appetizer or dinner.
2. Thai Quinoa Chicken Salad

A burst of flavor and an infusion of protein comes from this well-balanced super food. The quinoa adds a rustic flavor while the spice of the thai sauce kicks it up a notch.
3. Mediterranean Lettuce Wraps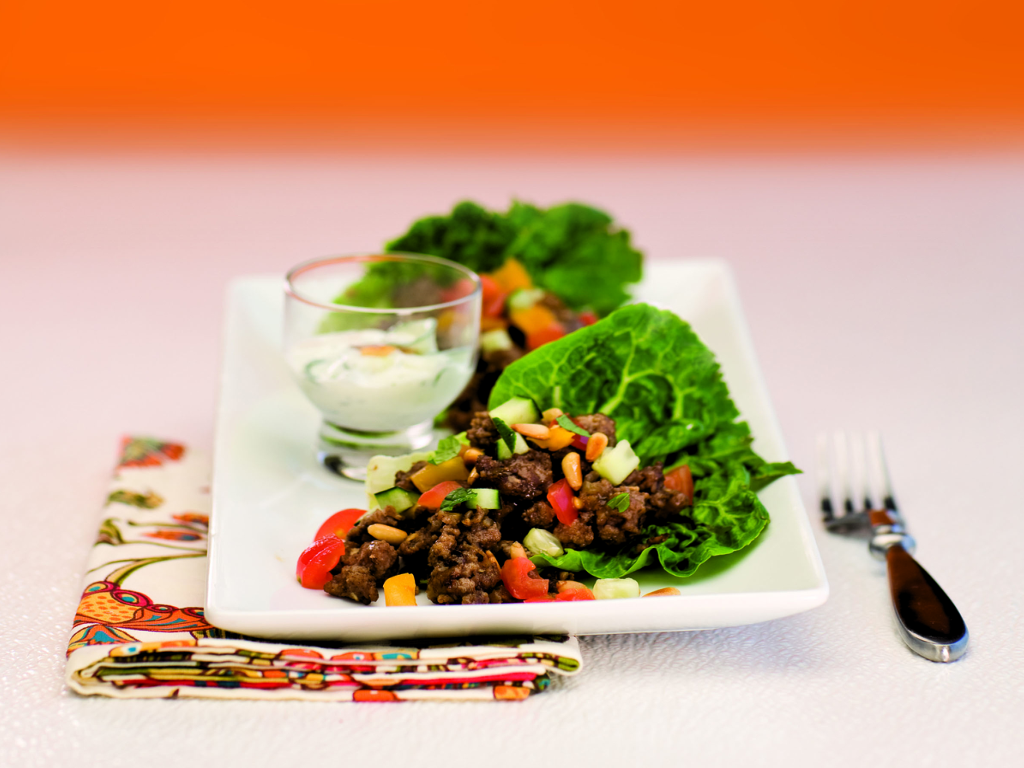 A creative play on the classic Asian staple – these lettuce wraps are filling, tasty AND healthy. You just can't get better than that.
4. Fruit Salad with Minted Sugar

Who needs ice cream when you can indulge in this delicious, fresh and perfectly sweet dessert. Top with a dollop of Cool Whip if you feel like being bad.