Recipes: Fruit Salad with Minted Sugar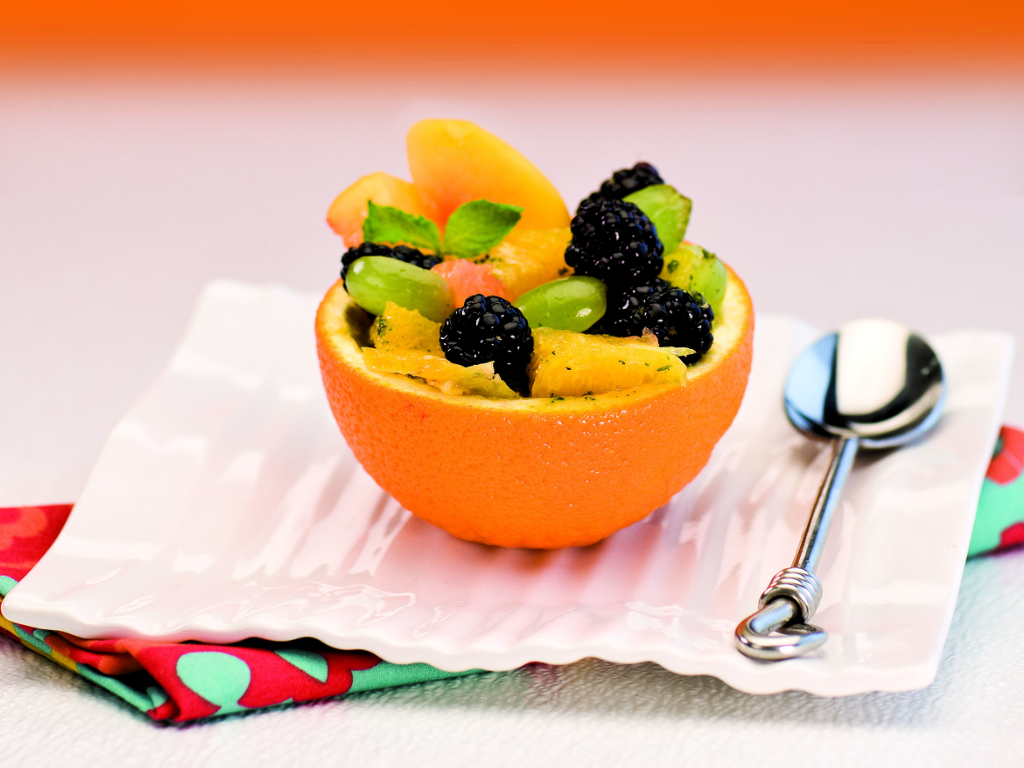 Fruit Salad with Minted Sugar
2014-05-01 22:59:52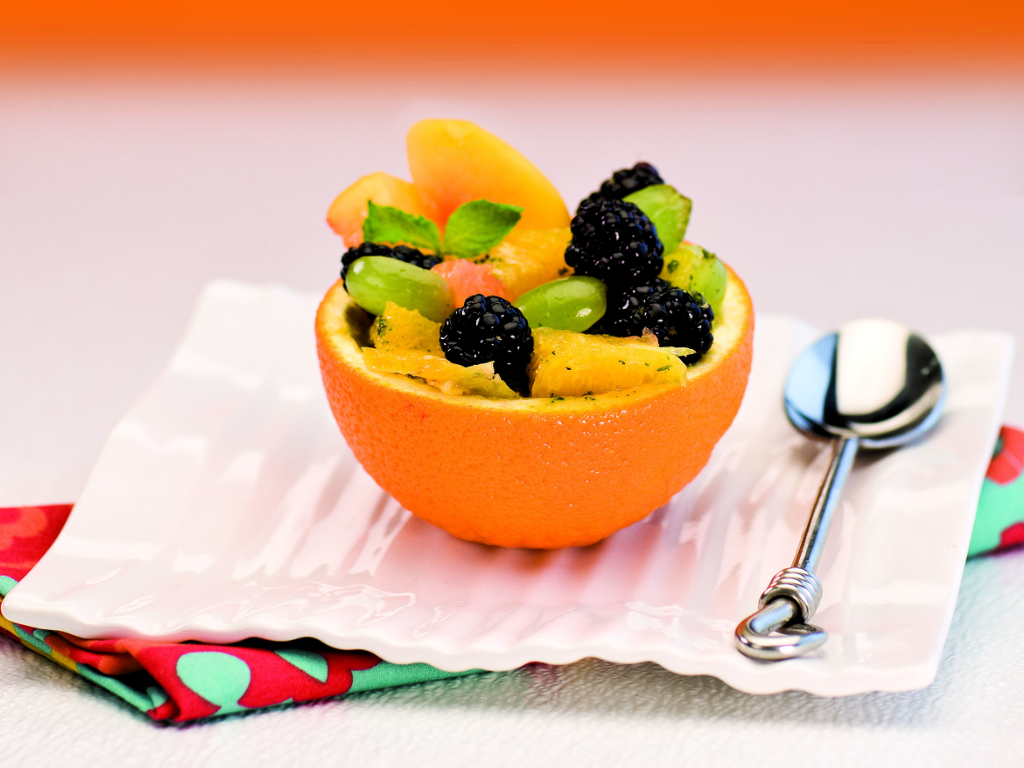 Serves 6
Who needs ice cream when you can indulge in this delicious, fresh and perfectly sweet dessert. Top with a dollop of Cool Whip if you feel like being bad.
Ingredients
1/4 cup loosely packed fresh mint leaves
3 Tbsp. sugar
1 1/4 lb. blackberries, left whole
3 firm-ripe medium peaches halved lengthwise, pitted, and cut into 1/3-inch-thick wedges
1 1/2 cups green grapes, halved
1 orange, sectioned and sliced in half
Instructions
Pulse mint and sugar in a food processor until finely ground.
Sprinkle mint sugar over fruit in a large bowl and toss gently to combine.
Let stand 5 minutes before serving.
ZipCodeMagazines.com https://www.zipcodemagazines.com/