Recipes: Hoo-Dunnit Owl Cupcakes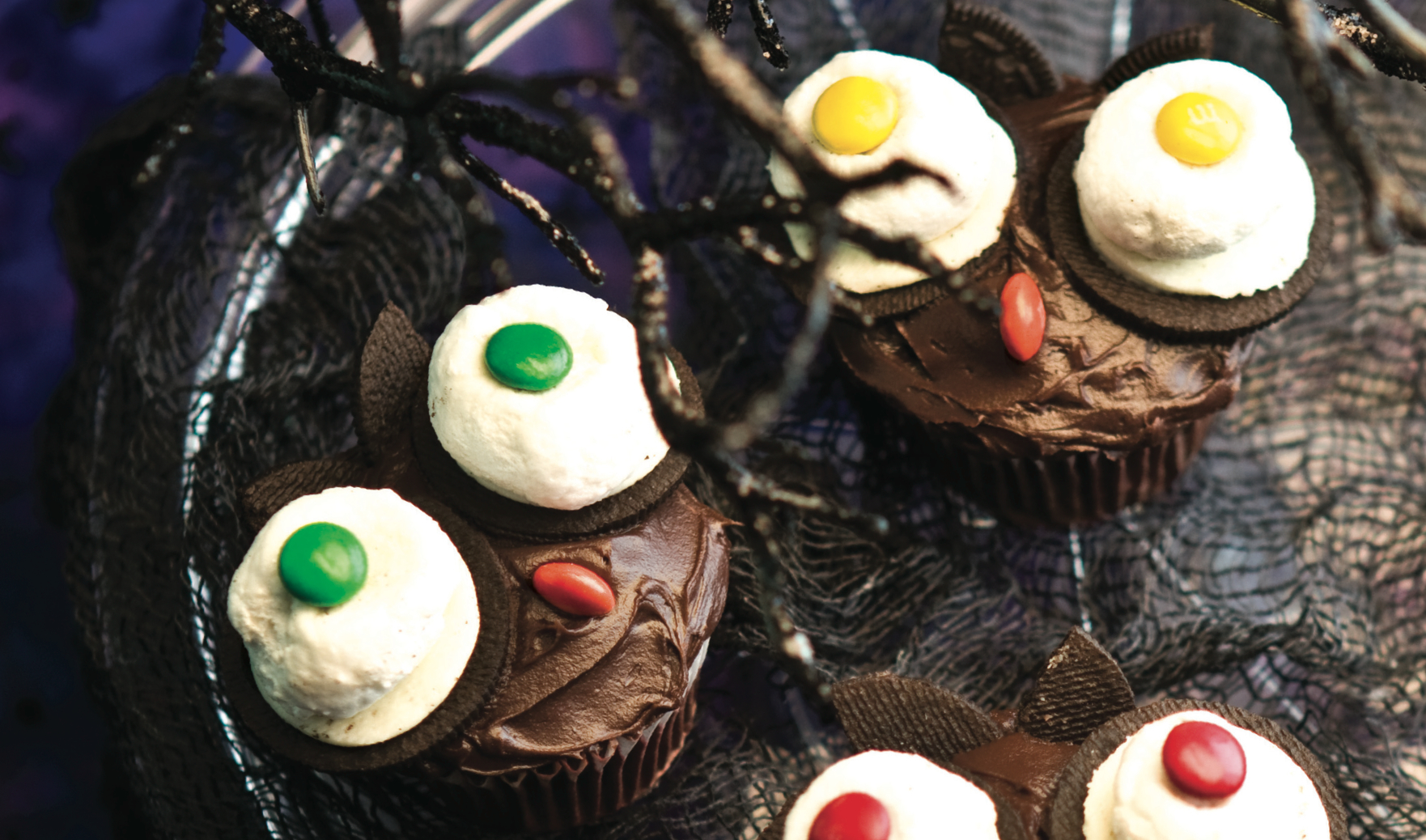 Hoo-Dunnit Owl Cupcakes
2014-10-27 17:32:38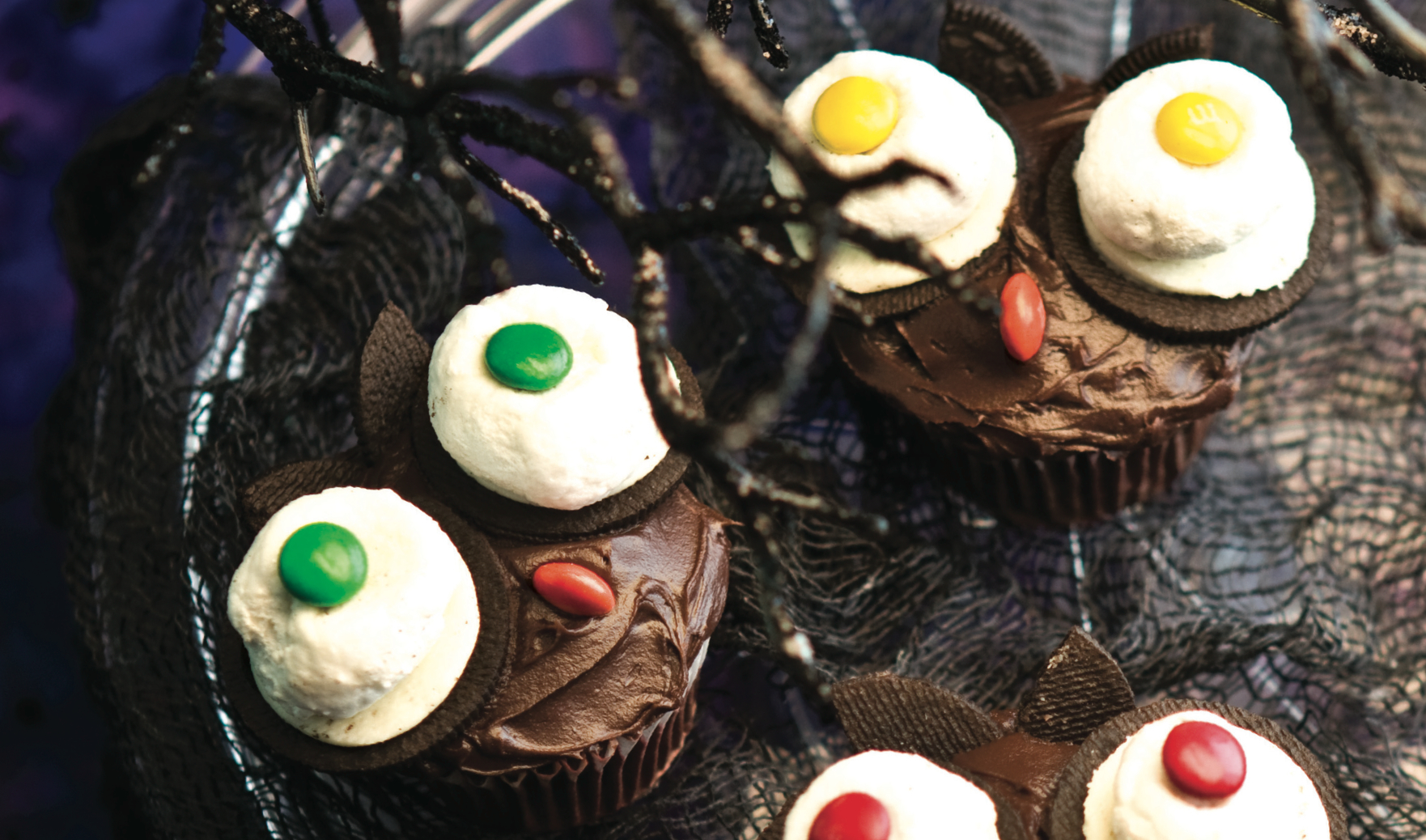 Serves 12
Everyone at the party will be asking "whoooo" made these tasty morsels!
Ingredients
12‐ chocolate cupcakes, unfrosted
1 can stiff, chocolate icing, Wilton's Decorator Icing works well
1 tube decorator icing, white
24‐ Oreo cookies, separated
24‐ large marshmallows
Assorted colored M&M candies
Instructions
Prepare each cupcake individually.
Frost top with chocolate icing.
Immediately press 2 halves of an Oreo cookie, filling side intact, as shown to create eyes.
Press each cookie gently in the middle to set into the icing.
Place one orange M&M below eyes for the beak.
Let set until frosting is firm and cookies are completely set.
Meanwhile, lay marshmallows on a parchment lined cookie sheet.
Make an indention in the middle of each marshmallow to flatten and create a crater in the middle of each.
Let dry out for approx. 20‐ 30 min.
Dab a small amount of white decorator frosting to M&M and place into indention in each marshmallow.
Attach flattened marshmallows to Oreo eyes with more frosting.
Let set and serve.
ZipCodeMagazines.com https://www.zipcodemagazines.com/