A Step Above: Katilyn Grant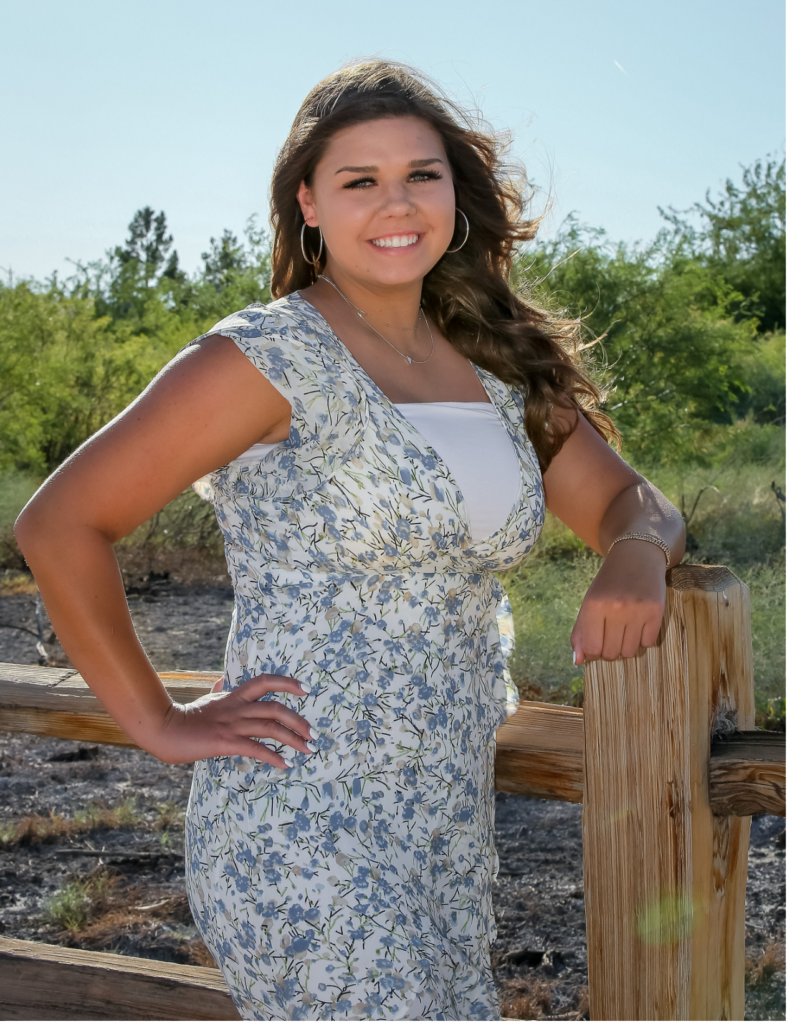 A Step Above 89123
Kaitlyn Grant
Silverado High School
Class of 2020
Attitude is everything for Silverado High School Student Body President Kaitlyn Grant. Positivity is, after all, at the core of all that she does, from her position as captain of the swim team to gavel-holder at the podium and everywhere in between. It's the foundation on which she has developed her strong leadership skills, a solid work ethic, and a model for how to treat others, that is, with respect and dignity. The lessons she's picked up on along the way have been fruitful, teaching her to adopt patience, dedication and gratefulness and apply them liberally to every endeavor and relationship. For all that and more, Kaitlyn Grant is– A Step Above.
G.P.A.: 4.6
Sports/Clubs/Activities:
Women's Varsity Swim, 2016-Present
Women's Varsity Swim Captain, 2018-Present
Women's Varsity Cross Country, 2018
Piano Lessons, 2016-2017
Miamaid Class President, 2017-2018
Student Body President, 2019-2020
Student Council, 2016-Present
Swim Teacher, 2017-Present
Awards/Community Service:
Scholar Athlete, 2016-Present
Varsity Letter in Women's Swimming, 2016-Present
Varsity Letter in Women's Cross Country, 2018
Young Women's Excellence Award, 2017
Honor Bee Award, 2018
Saint Timothy's Episcopal Church, 2015-Present
Three Square Food Bank, 2016-Present
Nevada State College Foundation, 2018-2019
What are your top priorities as Student Body President? "My top priorities as Student Body President are to promote more community service at my school and to involve more students in school activities. I want every student at Silverado High School to enjoy school and feel like they matter and know they have a purpose."
How has being in student council enriched your educational and personal experience? "Being in student council has enriched my educational and personal experience in high school by connecting me to my student body. Knowing my classmates and teachers on a more personal level has helped me appreciate the education I am receiving."
Do you know what you want to do after high school? "I plan to attend Brigham Young University in the fall of 2020 and major in Economics. After receiving my BS, I plan to attend law school. I would then like to become an Estate Planning Attorney. On top of my career path, what I am most excited for after high school is to start my own family."
What has been your favorite community service endeavor or charity to work with?
"My favorite community service endeavor is visiting Saint Timothy's Episcopal Church. Twice a year I visit this church and feed the homeless. This has changed my outlook on the community. I am more aware of the circumstances that some people are in. This helps me be more mindful of how I treat others."