Haute Spot: The Local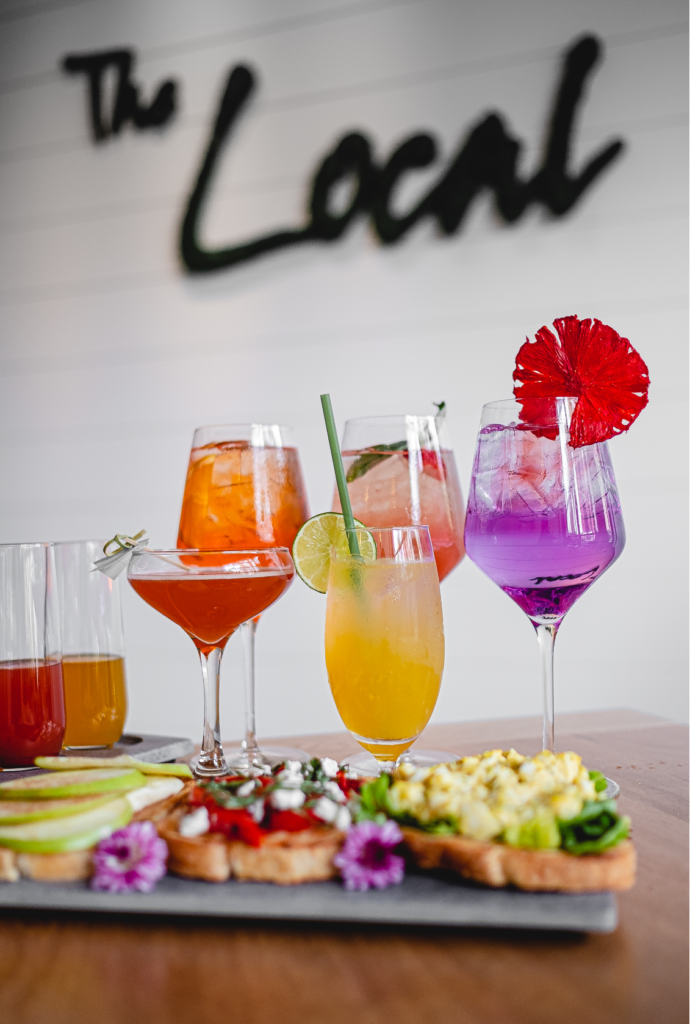 A Nip and a Nosh
By Aly Wagonseller
The quaint, neighborhood wine bar is a common find in most European and cosmopolitan cities in the U.S., yet for some reason it just hasn't caught on here. My guess is that it's because most bar owners in Vegas make their profits on the poker machines, and while the thought of enjoying a premium glass of wine or a cocktail when relaxing in a modern, non-gaming environment sounds appealing, few have the vision to make it reality. Until now that is. The Local, located in the District at Green Valley Ranch, takes one brave step toward a different kind of bar experience. One that's unpretentious and relaxed, but offers upscale wine and craft cocktails in a casual place designed for convo, not coins.
Chris and Stacy Connors (previous franchise owners of Rachel's Kitchen and co-founders of Me Gusto Tacos), their partner in Me Gusto's, Li Sun, and friends Randy and Amy Maher saw the need for a place like The Local. Finding the perfect, tiny spot at the District, they revamped the 1000 square foot space into a charming gathering spot with a bright and airy bar, a few tables and an indoor/outdoor patio area that opens out into the streets of the shopping center. Next, they hired Rafael Garcia, the former lead sommelier and manager at L'Atelier de Joël Robuchon, and the journey to offer an exceptional wine experience began.


"We were sick of the typical restaurant wine list. Most of the wines are big names and found everywhere," says Chris. "At The Local we present an international selection of wines with a focus on boutique wineries. Some of the wines we select make no more than 200 cases a year, like our 2008 DEBEIKES Cabernet Sauvignon from Napa Valley. Coincidently, they are next door neighbors to a famous winery in Napa called Opus One."
In addition to the vino, The Local serves up creative cocktails using a variety of craft alcohols, including the District Dirty, a combo of Tahoe Blue Vodka, olive brine and a blue cheese olive; the Paper Plane, which pairs Four Roses Bourbon, Nonino Amaro, Aperol and lemon; or their refreshing Venetian Spritz made with Prosecco, Aperol and a spritz of club soda. A small nibble menu keeps you from getting unnecessarily tanked, offering a couple of salads, bruschetta (the chicken salad version, made with a nice squeeze of citrus, was lighter than expected), paninis, as well as several charcuterie and vegetable board options that include delicious dips like their roasted bell pepper and feta dip. It's the perfect spicy, salty bite when smeared on a crispy veg or cracker.
I love when entrepreneurs step off the cliff to bring the community something that's a refreshing change from the norm, and The Local is certainly that. Adds Chris, "We've created a space where someone can go on a date, go out with friends, or come in solo and have a couple cocktails or glasses of wine, enjoy a cheese and meat board or salad and just have a great time with one another." For questions or info on happy hour wine deals, visit drinkeatlocal.com or call 702-665-6050.