For Advertisers: Blog: Build an Effective Advertisement – Get the Most Out of Your Design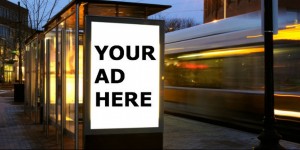 It's a new year, and that means taking inventory on what you're doing right, and what you may be able to improve on. This can include cutting a few desserts during the week, spending more time away from your computer or, more tactically, figuring out better and more effective ways to get the most out of how you are marketing your business (*cough* advertising *cough*).
When you have a lot to say and short time to say it, you've got to be able to prioritize how and why you're telling your story. This is no different from an advertisement. For many of you traditional advertising, like in magazines, is the portion of your marketing mix that reinforces your brand as well as brings in current and new customers with deals and calls to action. This month, I challenge you to take a look at the ads you have running and ask yourself a couple of questions:
Is your brand name, logo and contact information obvious and easy to find?
Is your Call-to-Action clear?
Does your ad look appealing to the type of customer you are seeking to capture?
What can you do to make your ad even better than it already is?
If found this article that has some great tips and tactics for getting the most out of your advertisement. I hope it helps as you work to make 2015 your best year yet.
How to Create an Effective Small Business Advertisement