Community News: Distill Opens Second Location in Southern Highlands
Residents in the south can enjoy the fun of the popular Summerlin hangout Distill in their very own neighborhood when it opens its second location on Saturday, July 19 in Southern Highlands. Guests of Distill will be treated to the same fun atmosphere, house-made cocktails, handcrafted food and VIP gaming club that makes Distill a popular local hangout and the perfect place to get together with old friends or meet new ones. A 'Home Away from Home,' the new Distill location will be located at 4830 W. Pyle Ave. in the popular Southern Highlands area, off of Decatur Blvd., just south of Silverado Ranch Blvd.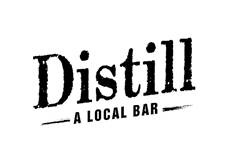 The new Distill location in Southern Highlands is the latest creation from the owners of Remedy's Tavern and Elixir, and the third addition to their popular restaurant portfolio in the last year alone. The successful expansion is due the philosophy of winning over guests with modern, yet intimate atmospheres; friendly and knowledgeable staff members on hand 24 hours a day, seven days a week; comfortably priced artisan cocktails and delicious culinary twists on classic tavern fare. The Southern Highlands location will also boast a non-smoking dining area open to diners of all ages.
Guests will be able to choose from a variety of specialty cocktails including house-infused coffee whiskey and orange cinnamon whiskey; the Distiller's Delight with Buellit Whiskey, Cointreau, fresh lemon, Sprite and orange bitters; or the Distilled Margarita with Casa Noble Blanco Tequila shaken with agave nectar and fresh lemon and lime. Distill also features an extensive wine list and a variety of imported or domestic draught or bottled beer. Patrons can also satisfy any craving with a classic, fresh menu available 24 hours a day including house-made Avocado Eggrolls and Mashed Potato Bites; fresh burgers and wraps, including vegetarian options; "Not Round Pizzas" including calzones and strombolis; and classic dishes like Beef Tenderloin Tips and Roasted Bourbon Barbeque Chicken. With two Happy Hour food and drink specials a day from 3 p.m. – 6 p.m. and 3 a.m. – 6 a.m., Distill will hit the spot with prices designed for total enjoyment.
For the gaming aficionados, Distill will be home to 15 brand-new 20" LCD gaming machines carrying more than 55 poker, blackjack, slot and keno games providing the perfect place to kick back and play. By joining the VIP Gaming Club, players will enjoy slot promotions, exclusive parties, scratch cards and $10,000 lotto bucks every hour.
If catching all the action of the most popular sports teams while sitting in a cozy king-size chair is a necessity, Distill will be the neighborhood's 'front-row' destination and with 18 high-definition televisions. If chalking up the cues and racking up for a game of nine-ball, striking down some pins or "hitting the links" are top priorities Distill will feature two pool tables, Silver Strike Bowling and Golden Tee Golf.
Similar to the Summerlin location, Distill will feature a state-of-the-art juke box with access to thousands of songs that is easily accessed through smart phones to supply the soundtrack to any occasion. Scheduled events, promotions and specials will delight all Distill patrons.
Both Distill locations are part the new frequent dining loyalty program, RED Loyalty, joining sister properties Remedy's Tavern and Elixir – a Local Lounge. The Red Loyalty program gives guests the opportunity to earn points on dollars spent for dining. Patrons receive one point for every dollar spent on qualifying purchases including all dining, gift cards and gifts when checking out with their loyalty card. Enrollment is free and available at any location. Points can be used for discounts on dining, gear and gift and for exclusive destination dining invitations. All RED Loyalty participants receive $10 upon online registration, birthday rewards, online access, email notifications and members-only offers and promotions. Offers are subject to change.
For more information on Distill, please visit www.distillbar.com or on Facebook at www.facebook.com/distilllocalbar. **Distill is a 21 or older establishment in the bar area; all ages in the non-smoking dining room. Guests must provide valid ID.**