For Advertisers: Facebook Troubles? Tips for writing better online content.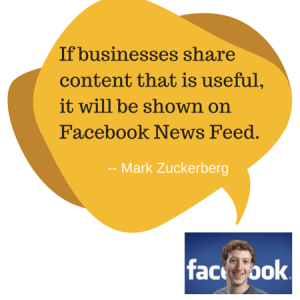 For what seems like the hundredth time, Facebook is again changing its algorithm for showing posts in our Newsfeeds. This time, it's given direct instructions on what kinds of posts will be shown, and what kind will be…well…completely nixed.
While we know social media is just a supplement to other marketing, we also know it's a powerful one that helps you connect with your customers on a more personal level, that's why we're passing along this article from Jay Baer, the author of best seller Youtility on how to make the most of your social media pages with thoughtful, helpful and non-promotional content.
P.S. This works in your advertisements as well. Everybody loves good content. 🙂
Enjoy…
http://www.convinceandconvert.com/social-media-strategy/facebook-just-told-us-how-to-do-facebook-marketing/