10 Years of Meet the Neighbor: Fran Smith, ITNLasVegasValley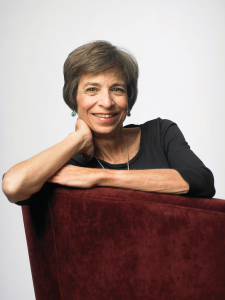 After working tirelessly with the Volunteer Center of Southern Nevada, Fran took some well deserved time off to "recharge". But philanthropy is in her DNA, so along with colleague Nancy Sprague, she soon established an affiliation of ITN Independent Transportation Network, a senior citizen transportation service with affiliates across the United States. With funding generously provided by the Regional Transportation Commission (RTC), they were able to get the venture off the ground in less than a year, offering the elderly transportation around the city by way of volunteer drivers and a small staff. Recognizing the shortage of paratransit services, especially in age restricted communities like Anthem, the RTC again partnered with ITNLasVegasValley in 2011, providing retrofitted mini vans to accommodate wheel chair access. This collaboration resulted in ITN going from 100 rides per month to more than 3500 rides per month in a very short period of time.
"We exceeded 75,000 total rides by the end of 2013," Fran commented. "More than 400 individuals per month are able to get to doctor's appointments, work, day programs and worship services, while also having fun visiting friends and relatives or even the casinos. Seniors and individuals with disabilities are able to remain active, contributing members of the community thanks to their ability to get from place to place." She adds, "It is truly gratifying to know we are making a difference." For information on ITN services, visit www.itnlasvegasvalley.org.