Livin' Local: Mom and Dad Gone Wild
They gave you life, put food on the table, took you to soccer games, played catch, nursed you through sickness and broken hearts, taught you manners and even punished you (when you deserved it…which was probably often). For the two people in the world who have sacrificed the most and worked the hardest on your behalf – how do you go about repaying them? Well, if Mom and Dad are partial to a little excitement in their lives, we have a few local "adventure" experiences that will make this Mother's and Father's Day one to remember.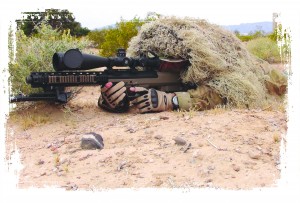 For the Parental Adrenaline Junkies:
They have always lived on the edge, scoff at the thought of being idle and most likely embarrassed you once or twice with their wackiness until you got old enough to realize they were actually just really, really fun. These are sure signs your folks are always on the lookout for something a little crazy – and what better time to indulge them than on "their" day? Obviously our town is known for delivering many a "wild" time – here are a few that may play well for Mom and/or Dad.
Note – these adventures are NOT confined to the Hallmark Holidays and also make a great gift from the little ones to younger Mom's and Dad's.
Urban Sniper Course
If Mom and/or Dad are fans of SWAT and FBI movies, this new Vegas experience should be the equivalent of going to Disneyland – without the long lines and with the addition of sniper rifles and hand-to-hand combat training.
Former US Navy SEAL and veteran Police SWAT Officer, Charles Moser, along with Navy vet Claudia Moser created SWAT Concepts to offer a truly unique way to experience the life and mindset of a SWAT sniper. As many times as we're sure mom felt like a SEAL as she "cleared" your dirty bedroom – this is the real deal. You can choose from one to five-day training courses/camps scheduled throughout the year (a one-day class is scheduled for May 18) that provides everything from basic handgun and ballistics training to full immersion surveillance and recon training that also leaves you with a Nevada Concealed Carry Permit (CCW). Be ready to drop a pretty penny ($499 for the one day course), but remember all the diapers, the college tuition and that time they had to bail you out of jail!
All live shooting occurs at Pro Gun Club Las Vegas in Boulder City. Visit www.swatconceptslv.com for more information.
Richard Petty Driving Experience
If you always thought Mom drove a little too fast on the freeway…and Dad frequently works the term "Need for Speed!" into casual conversation than the way to their hearts may be through their pedals.
The Richard Petty Driving Experience at the Las Vegas Motor Speedway is a NASCAR fan's dream, offering ride along and drive along "experiences" in a 600 horsepower, two-seat NASCAR racecar. Reaching speeds of up to 165 mph, this ain't your Mama's V6 mini van. Dad can don those racing gloves he's been saving for "retirement" and take laps around the speedway with expert advice for professional racers, and even someone to record his top time (although we know he'll probably skim a few minutes off the top). If they don't want to drive, riding with a pro is also an option. Finally, if racecars aren't their thing, but they have a soft spot for muscle cars – the American Muscle Car Challenge lets those lead foots test out a Chevy Camaro ZL1, a Dodge Challenger SRT8 392 and a Ford Mustang Shelby GT500. For prices ranging from $99 to $3,499 for a full-fledged Advanced Racing Program your folks can get a taste of what it's like to be Jeff Gordon.
Visit www.drivepetty.com for more information.
VORE | Vegas Off-Road Experience
Another "behind-the-wheel" option may be more akin to when Dad took you out for that first-time stick shift driving lesson. It was definitely a bumpy ride, but a blast nonetheless!
VORE (Vegas Off-Road Experience) will put Mom and Dad out in the Nevada badlands, mobbing along dirt trails in a 235 horsepower VORE CHALLENGE off-road truck that means business. Choose between a short course, ripping off hills and jumps, or a longer course through the barren desert. Professional off-road truck drivers will give your beloved parents a lesson in dirt driving before setting them loose – without inhibitions – to brave the gravel and dust. Just like Richard Petty, if Mom decides she's A-OK as a passenger, there's an option to ride along with a pro. They promise to take you on jumps up to 40 feet high! What's more, let's just say you've always known Dad has pyromaniac tendencies…let him get it all out in a safe environment by signing him up for the "Blow Up a Car" package. Yes, that's right, he can blow up a car by shooting at explosives inside the vehicle… unlimited caveman grunts are free of charge.
The small course tours start at $295. Visit www.vore.com for more information.
Stratosphere SkyJump
Sometimes, instead of revving engines and flames, it's heights that get the blood pumping. If that's the case, maybe jumping off the top of the Stratosphere would be a fun surprise for Mom and Dad?
SkyJump at Stratosphere is described as a "vertical zipline" – the highest in the world. It's not bungee jumping, but a controlled fall from the 108th story. That's 855 feet. Getting Dad to make the leap should be fun for both of you!
For locals, SkyJump is $89.99. Visit www.skyjumplasvegas.com for more information.
Whatever the adventure – it's the thought that counts. Give Mom and Dad a big hug and let them know you care before sending them on an experience they'll never forget!