A Tour for All Tastes: The Star Strucks
Star Strucks
They're young, they're fun and they are looking for the best time "Vegas" has to offer them. While you might not necessarily be able to keep up the whole time they are visiting, use this itinerary to point them in the direction of the best culture, food and downtown excitement they could imagine. (P.S. We make the assumption that this group is staying downtown or on The Strip and might possibly be on a budget.)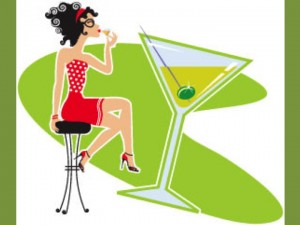 Noon
Yes, noon. Chances are this crew barely made it off the plane before hitting the town and they spent at least an hour this morning getting up and around, recounting the tales of last night's adventure. Send them for some hair-of-the-dog and a yummy, greasy brunch at the iconic Peppermill Las Vegas, 2985 S. Las Vegas Blvd. You can't beat awesome Bloody Marys priced right.
2 p.m.
Culture, history and art do not have to be a stuffy. Once their bellies are full, a trip to the Neon Museum, 770 Las Vegas Blvd. ($18 at www.neonmuseum.org), is culture made fun. For the video gamer, the Pinball Hall of Fame, 1610 E. Tropicana (Free admission at www.pinballmuseum.org), is 10,000 feet of heaven. They can fuel up and get an artistic fix at the Emergency Arts Building, 520 Fremont St, which is also a coffee shop. For a wholly different experience, send them on the Deuce. It's cheap ($8 for 24 hours at www.rtcsnv.com), and hits all the major stops for a unique way to tour the city.
6 p.m.
We'll bet this group has been planning dinner all day, and your tour guide skills will not disappoint. If they want to stay in the vicinity of downtown, Bar + Bistro @ The Arts Factory, 107 E Charleston Blvd #155, offers up killer tapas. For noodles, Le Thai, 523 E. Fremont St., is the spot although you should warn them to get there a little before the dinner rush lest HAVING to grab a drink at Commonwealth next door while they wait for a seat.
8 pm.
After dinner let the good times roll. Oh, last night you "hit" The Strip? Of course you did. "Well, tonight, how about checking out Fremont East District?" you'll say. The new hotspot for the young and trendy in Las Vegas, this suggestion will earn you immediate cool points. For live music and cocktails suggest The Griffin or Don't Tell Mama, both on Fremont Street. For some serious "frat house" fun, point them straight to Gold Spike, 217 Las Vegas Blvd. Wherever they end up in this area, it's sure to be a great time.
11 a.m.
Aaaand, we're back to brunch. This time, instead of a throwback like the Peppermill, shake things up by proposing a PJ party at Simon Restaurant & Lounge in The Palms, 4321 W. Flamingo Rd. The chicken and waffles will help dramatically in the recovery process, and they will toast to you with their mimosas for a purely successful Vegas holiday.